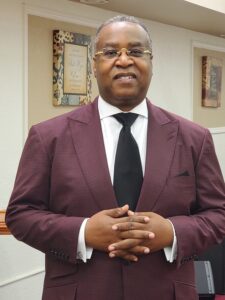 I am delighted you have visited with us. We are a plant church, birthed out of a 50 year ministry. We are thankful for this new beginning. If your desire is to be a part of a church that is experiencing spiritual revival, growth and prosperity; our prayer is that you will find your home here at Trinity.
It was not a coincidence that you chose to view this site on today! We believe that God divinely orders the direction of the born again believer. I want you to know that no matter what your past experiences may entail; "We Are A Church of Love and of Understanding."
I John 4: 7-8 states: "Beloved let us love one another; for love is of God, and everyone that loveth is born of God and knoweth God. He that loveth not knoweth not God, for God is love."
We welcome you to Come Grow With Us and celebrate the life (and that more abundantly) that Jesus offers to us all… because without Christ as our savior we live below our privilege.